Tatva Within is a Holistic Health & Wellness and Personal Development brand founded by Dr Pooja.

Dr Pooja believes that we all are a seeker; Some seek consciously and some seek unconsciously. Some people know what they are seeking but they don't know how to reach there, whereas some people seek but they don't know what they are seeking. In both cases, Tatva Within aims to facilitate and empower people to live a joyful life through Yoga and Life Coaching.

Tatva Within is a journey of self-transformation that will help you create a life that you desire at Physical, Mental and Spiritual levels and facilitate the realization of the self within.

Tatva Within's mission and vision are to help all those action takers who want to walk on the path of self-transformation, spirituality and want to live a healthy, purposeful, meaningful and blissful life. To help action takers discover their true potential, find clarity and balance to become a better version of themselves through the teachings of Yoga, Yogic Nutrition & Lifestyle, Meditation, Mindfulness and techniques of NLP, CBT and Life Coaching.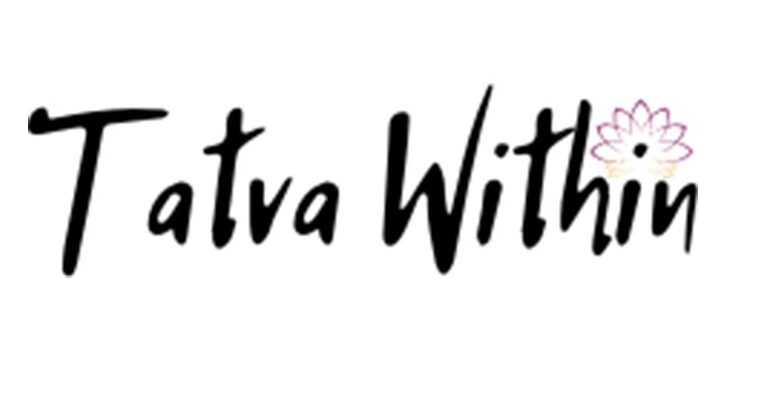 Life Coaching
Achieve your goals, get clarity of vision and balance in personal and professional life by unlocking the immense potential within through the techniques of Life Coaching, NLP, CBT and Mindfulness.
Yoga Coaching
Yoga is not just physical exercise, it is much more beyond the perception of logic and human intelligence. Yoga and Meditation is the progressive process to align energies the way they are, thereby it helps in improving and enhancing the various dimensions of life!
Meditation Sessions
Write a short description, that will describe the title or something informational and useful.
Courses
Take online courses at your comfort. Tatva Within Academy has intensively designed online courses on Yoga, Guided Meditations, Personal Development and Mindfulness.
Qualified
Professional
Coaching sessions given by Dr Pooja who is a Gold Medalist doctor turned Certified Yoga Teacher, Yogic Nutrition Consultant, Life Coach and NLP-CBT-Mindfulness Master Practitioner. She is experienced and has a profound knowledge of the human body and mind and wisdom of ancient teachings of yoga and spirituality.
Scientific Coaching Techniques
Yoga Coaching sessions are based on ancient teachings of Ashtang Yoga, Hatha Yoga, Spirituality, Meditation, Yogic Nutrition and Yogic Lifestyle. Life Coaching sessions are based on scientific techniques of life coaching, NLP, CBT, Mindfulness, Energy Healing and Law of Attraction. Sessions are designed based on an individualistic approach according to your need, demand and comfort.
Passionate to Empower You
You are not alone in the journey of Self-Transformation and Holistic Health & Wellness. We will hold your hand and make you walk through the entire process smoothly so that you become better day by day. We are passionate to empower you with health, happiness, peace, success, joy and bliss in your life.
Let us help you achieve
Holistic Wellness and Self-Mastery
to live at your full potential