Dr Pooja Patel - Certified Holistic Health & Wellness Coach
Welcome to a JOURNEY that will forever CHANGE the way you perceive YOURSELF and the WORLD around you
Tatva Within is a unique voyage in the realm of Holistic Health and Wellness and Personal Excellence founded by Dr Pooja Patel.
At Tatva Within, we believe that true health and wellness encompass the Five Dimensions of our being, namely, Physical, Mental, Emotional, Social, and Spiritual. 
We aim to facilitate your journey to find your innermost potential and uncover the brilliance that lies within you.
Welcome to a journey that will forever change the way you perceive yourself and the world around you.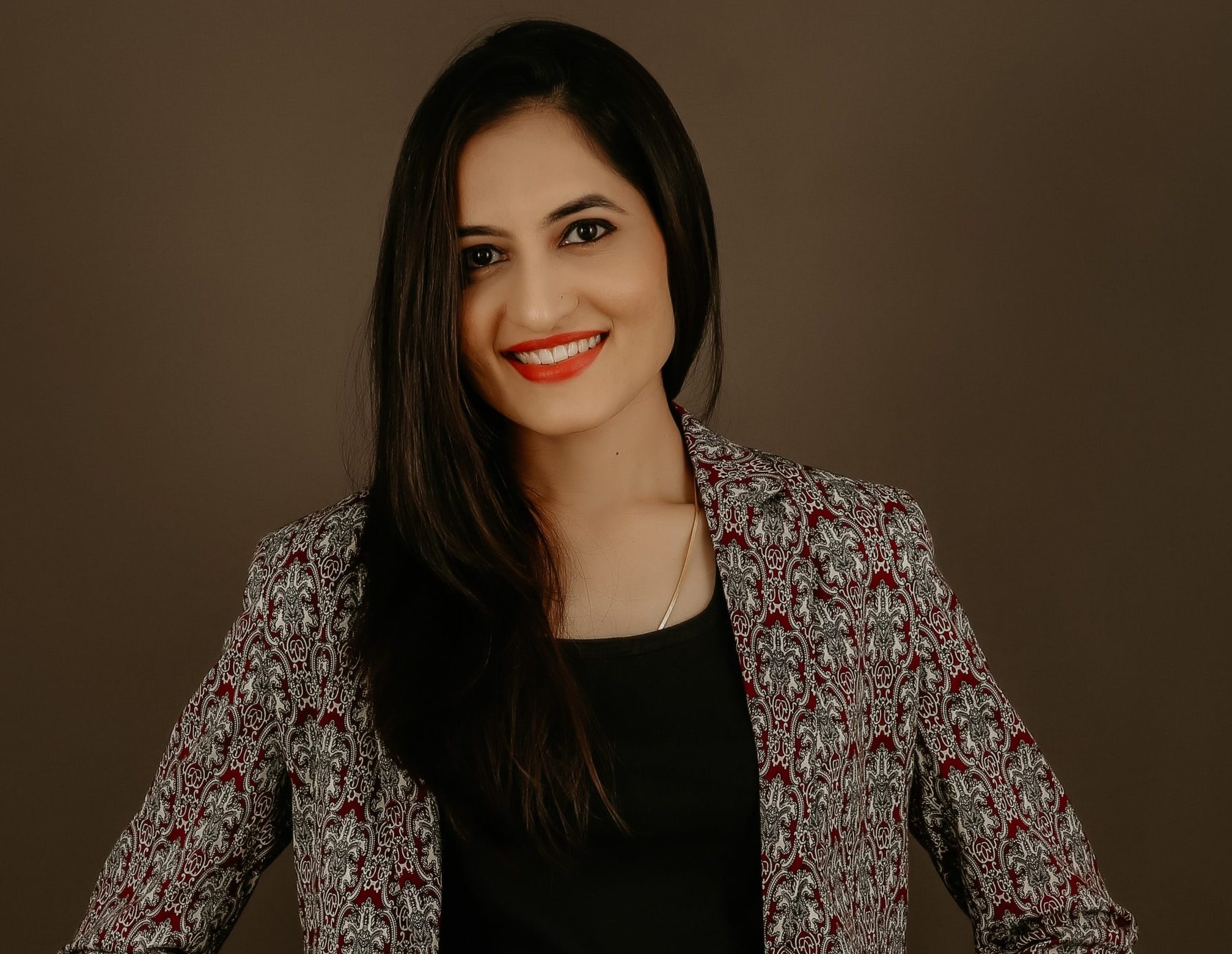 Dr Pooja Patel is a Gold Medallist doctor turned Certified Holistic Health and wellness Coach and Author in India.
She is an expert in Ashtang Yoga, Meditation, NLP, CBT, Mindfulness, and Self-Mastery Life Coaching, guiding action-takers toward the realization of their Holistic Health and wellness goals.
Through her unique coaching method, "Balanced Living Formula of Five Pillars of Life" She coaches action-takers to uncover their true potential, paving the way to lead a healthy, purposeful, and spiritually enriched life.
from SLAVE of your mind and body to MASTER of your mind, body and Life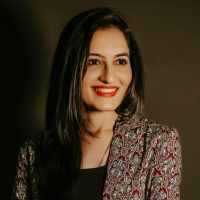 Embark on a Transformative Journey with Dr. Pooja Patel through Personalized Coaching Sessions.
1-on-1 Coaching Programs:
Holistic Health and Wellness Coaching
Yoga & Satvik Lifestyle Coaching
Self-Mastery Life Coaching
Clarity Catalyst Sessions
Yogic Meditation Sessions
Purpose Pursuit Coaching
Accountability Empowerment Sessions and More
Enroll for recorded courses on HEALTH & WELLNESS and PERSONAL EXCELLENCE at your comfort.
Our recorded courses offer flexibility and accessibility, allowing you to learn and grow at your own pace.
Whether you're a busy professional or prefer to study on your schedule, our courses ensure you have the knowledge and tools for holistic health and personal excellence at your fingertips, whenever and wherever you need them.
(Recorded courses + Membership + FREE tools)
"Possibilities are immense, it's up to us, what we choose to become"
Thousands + Happy Clients
I remember meeting Dr Pooja in 2015; Beauty with brain. I would say her words, "When it's murky don't take any decision, let the time pass and you will get the clarity." In 2019, I faced the worst phase of my life in my personal life. It was devastated though I had all my friends and relatives as well. I was lucky enough that my family too was very supportive but internally I could not come out of the phase and I was dying inside. That time I remembered Dr Pooja and got in touch with her and that was the best call that I took. Friends trust me the way she took my case so professional, sensitively and planned step by step sessions for me and they were so effective that she made me think logically and helped me to take my own calls without pressuring on anything. Initially, she gave a worksheet which made me realize the difference between actual issues and my assumed issues. Her sessions day by day made me think mindful and upgraded my own self and so my self-esteem. In this hectic and unpredictable life, we need someone who can check us and mould us to become the best of our self and for me, that person was Dr Pooja. Always stay blessed and love you doc.
Mansi
Well, where do I begin, I'll just say I was all over the place before I began coaching from Pooja. I struggled a lot with my concentration and used to get anxious over small-little things and it all started during the lockdown period. Working for more than 12, 14 hours a day, it was really taking a toll on my mental well-being. I knew Pooja for a long time and we exchanged ideas about books, and sometimes chat about life stuff. She insisted me to try Yog that she was teaching. I trusted her and I enrolled. The first few days were a bit difficult as the poses demanded flexibility. But Pooja ensured that I would get it all right gradually, and guess what, I eventually did. and unbelievable for a person like me. I started sleeping better, I started eating better. Even after like 5 6 hours of sleep, I now remain fresh and energetic throughout the day. My concentration has also improved. But most of all, my anxiousness has reduced by 95%! Sometimes I wonder about this experience that I thought I 'could' have, and I simply did not have it, because there was no one to guide me. But I am thankful to Pooja because she not only showed me a path but also helped me walk it and now I am just continuing to become better and better every day. PS: Any body part of yours won't pain for even a single day if you do it with complete dedication. Thank you, Pooja for all the patience and motivation. God bless you for turning my life around! It was almost magical
Harmesh
The yoga and life coaching sessions with Pooja have changed my life on both the physical and emotional level. Not only did I begin to lose weight within weeks of starting our yoga practice but more importantly I found a wise, smart, and deeply spiritual person who guided me through life issues from food advice to work related topics. Pooja is my role model on many levels. Her work ethics and integrity is rare to find. I believe those who are ready for deep transformation of their lives will find their way to her. Be prepared to be told the truth about yourself. More and more I believe she can read minds!
Roschanack
I got a one-on-one online yoga session with Pooja and I have to say Pooja is an excellent trainer. Her delivery of sessions is phenomenal and easy to understand. On day-1, when she asked what do I want to gain from yoga, my answer was simple- enhanced focus and energy. She came up with a series of Asans and Pranayam in which if you are not focused, you actually can't do the Asan. She has actually helped me excel in the two sectors. Additionally, I reaped many benefits of the session: I got a free spiritual session(Kind of a life coaching) which actually helped me to overcome limiting beliefs that I had about myself. I had been a chain smoker before this for the last 5 years and had been in a constant battle with the addiction ever since. But somehow, I couldn't gather the willpower needed. Just 4 days after her first session, I gave up smoking. My will power has grown to an immense level and now I simply don't have the urge to smoke. I got the session for almost 3 weeks, As long as I didn't feel confident about continuing it myself.Every week, despite having completed the course, she is in regular touch with me regarding my progress and any assistance if needed. She even conducts a session once in a while to just check if I am practicing it correctly. My energy is extremely positive and Overall extremely fortunate that I joined her classes and a huge credit to Pooja for changing my life ever since. I am extremely thankful to you for your services. Keep Inspiring & changing lives!!
Harshit
My overall experience with life coach Pooja was great. She is a patient listener and someone who will be completely honest with you. She will give you real solutions to your problems being a life coach which are all practical and logical in nature. She is one of those people who I find honest and real as a person in this unreal and fancy world. Yes, I got the logical and practical solution to my issues which in turn helped me understand and analyse my situation and thoughts better. I just had one really helpful session. She is so true and dedicated to her profession that it made me feel that it was one of the best decisions to take her help as a life coach.
Kinjal
I am 58+ yrs old. Started doing yoga under the able guidance of Pooja from June 2020 onwards and noticed noticeable changes. My body is more flexible now. I am feeling energized throughout the day, due to which I can work more effectively. Increased concentration and can work for long hours without feeling tired. Control in food habits, sound sleep, early riser and feeling fresh throughout the day. Now able to do work with perfection Yoga must for all age group to keep yourself healthy and young. My advice to everyone is; do yoga only in the morning after taking bath and you will notice the changes. Everybody should do yoga at a very early age so that you will have a healthy and blissful life. The way Pooja teaches you yoga you do not get tired but you get energized and last but not least the angel smile of a yoga teacher. The way she teaches yoga you feel that I should have been doing yoga at an early age. My blessings to Pooja and keep it up as a teacher you are wonderful.
Mr Anand
It was a wonderful experience. Pooja took time in understanding how flexible my body is and how comfortable I am in doing the Asans before deciding the whole series. Even during the sessions, she never rushed between two Asans, giving ample time to relax. Her way of teaching is really effective and simple. She constantly monitored me all throughout the sessions and correcting my posture if needed. As I became regular with practicing Yoga every day early in the morning, it became very easy for me to get up early. Along with that, I started having a better sleep pattern. The entire day I feel more energetic and I started to have a happy glow on my face. With regular sessions my body became more flexible than before and also it started toning up as well.
Indika
In 2020 I was having some issues in my personal life and gradually it started affecting my mental health and professional life too. I didn't had clarity of what to do because I couldn't share my confusion and internal suffering with anyone. Day by day I started losing the connection with myself and everything and everyone around me. I was following Dr Pooja on social media, based on reviews I decided to go for life coaching sessions with her. After listening about my problems, she planned some healing therapy and mind programming sessions, I started feeling a shift, feeling better day by day, and gradually I got rid of negative and resistant traits that I didn't even know existed in me. She is not someone who will tell sugar-coated things, but will tell you the truth no matter how bitter it is and support that you will get from her will empower you to become the person that you wanted to become. I am feeling proud of myself today because of the person she made me. Dr Pooja is a gem of a person, her honesty and wisdom are at different level, I am with her from 2020 and still, it's unbelievable for me the kind of person she is in today's world of hypocrites, she is so grounded even though she has a lot to flaunt about . I am lucky to have Dr Pooja as my coach, my prayers are with her and I wish her all the good luck , keep bringing smile and empowering people as you already do.
Nivedita
Let me help you CREATE the LIFE you want to create by unfolding a new path of HEALTH, SUCCESS, PEACE and SPIRITUALITY