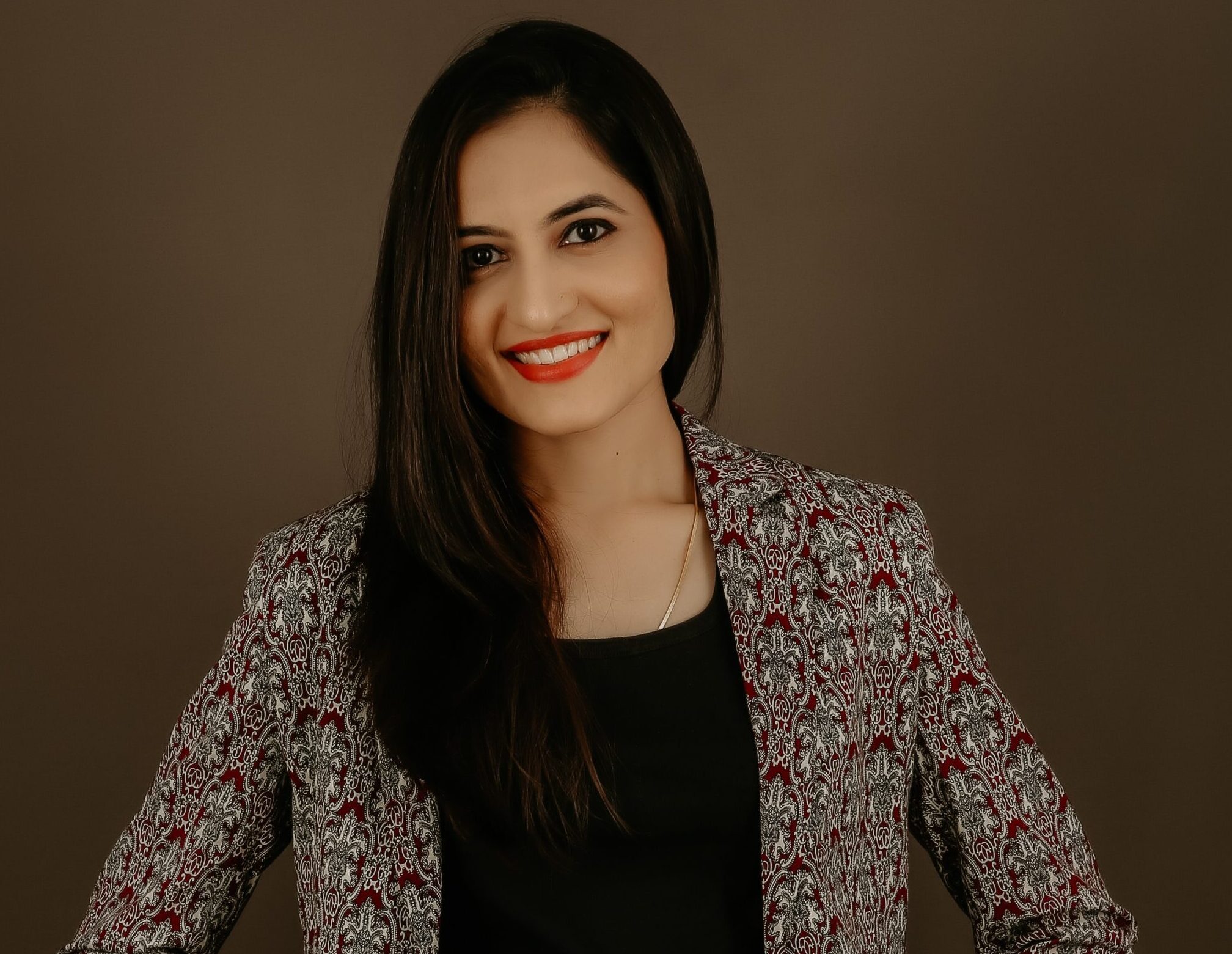 Dr Pooja Patel is a Gold Medalist doctor (BHMS) turned Certified Life Coach, NLP-CBT-Mindfulness Master Practitioner, Yoga Teacher and Yogic Nutrition Consultant, Writer, and Author in India.

As a coach her approach is unique and her sessions are rooted in ancient wisdom and teachings. She aims to empower individuals who are willing to walk on the path of self-transformation and facilitate their journey towards inner-self and spirituality.
Her Yoga and Meditation sessions are based on the ancient and original techniques of yogic science. Working at the deeper energy level helps overcome various physical, mental, and spiritual limitations by removing blockages in Nadis (Subtle Channels) and stimulating, activating, and balancing the harmonious flow of Pran (Vital Force) in the body, which aids countless benefits on physical, emotional and spiritual dimensions of life. Along with yoga and meditation, she also guides on Mitahar (Yogic Nutrition), Yogic Lifestyle and Spiritual Life.
Her way of Self-Mastery Life Coaching is simple yet thought-provoking and based on the techniques of Life Coaching, NLP(Neuro-Linguistic Programming), CBT(Cognitive Behavioral Therapy), and Mindfulness that enable self-reflection, purpose, peace, balance, and bliss in life to become better in life day by day.
She believes that we all are a seeker; Some seek consciously and some seek unconsciously. Some people know what they are seeking but they don't know how to reach there, whereas some people seek but they don't know what they are seeking. In both cases, she aims to facilitate and empower people to live a joyful life through Yoga and Life Coaching
Well, this is the information that defines her as a Coach. She believes that she is just a soul and when on this beautiful journey called 'Life', exploring different dimensions of it and her, this birth is a pilgrimage to India!
When she is not working, you may find her with a cup of tea and weaving millions of stories with the sky and scribbling poetry and musings in the diary, or Indulging in meaningful and mindful traveling.
She is in eternal love with the Himalayas and passionate about creation & the creator. Cosmos is her fascinating indulgence.
In search of the meaning and purpose of life, from a curious seeker in childhood to a sincere seeker later; Her life journey made her to find her calling and now she is living her purpose.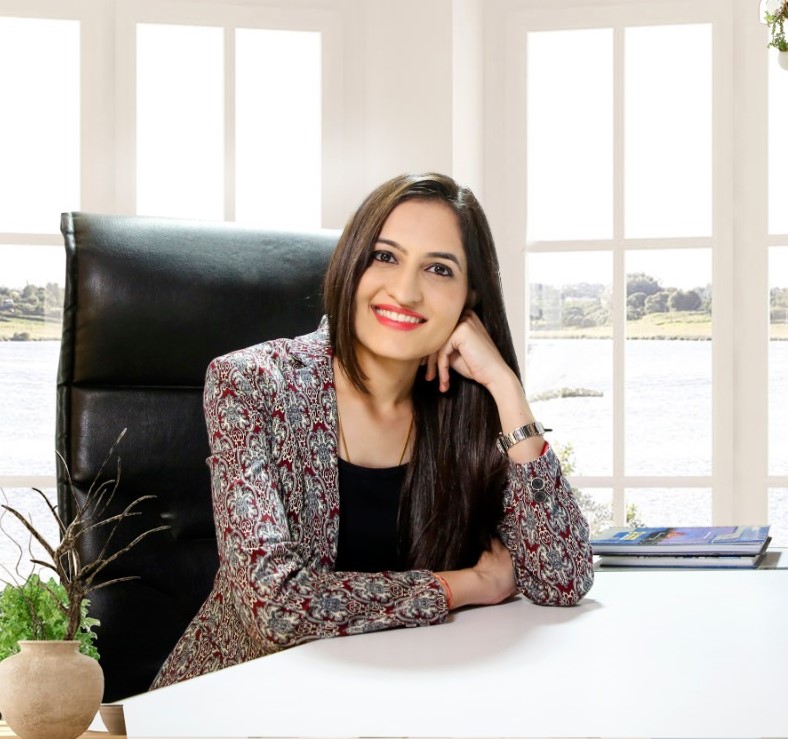 Mission and Vision
Her mission and vision are to help all those action-takers who want to walk on the path of self-transformation, spirituality and want to live a healthy, purposeful, meaningful, and blissful life. To help action-takers discover their true potential, find clarity and balance to become a better version of themselves through the teachings of Yoga, Yogic Nutrition & Lifestyle, Meditation, Mindfulness and techniques of NLP, CBT and Life Coaching.
Qualified
Professional
Coaching sessions are given by Dr. Pooja who is a Gold Medalist doctor turned Certified Yoga Teacher, Yogic Nutrition Consultant, Life Coach, and NLP-CBT-Mindfulness Master Practitioner. She is experienced and has a profound knowledge of the human body, mind, and wisdom of ancient teachings of yoga and spirituality. She has coached thousands of individuals across the world on various concerns.
Scientific Coaching Techniques
Yoga Coaching sessions are based on ancient teachings of Ashtang Yoga, Hatha Yoga, Spirituality, Meditation, Yogic Nutrition, and Yogic Lifestyle. Life Coaching sessions are based on scientific techniques of life coaching, NLP, CBT, Mindfulness, Energy Healing, and the Law of Attraction. Sessions are designed based on an individualistic approach according to your need, demand, and comfort.
Passionate to Empower You
You are not alone in the journey of Self-Transformation and Holistic Health & Wellness. We will hold your hand and make you walk through the entire process smoothly so that you become better day by day. We are passionate to empower you with health, happiness, peace, success, joy, bliss, and a spiritual way forward in your life.