Tatva Within is a unique voyage in the realm of Holistic Health and Wellness and Personal Excellence founded by Dr Pooja Patel.
It's a sacred space dedicated to empowering individuals like you on a journey of profound self-discovery, vibrant health, and unparalleled personal growth.
Tatva Within is not just a brand; it's a harmonious blend of wisdom, self-discovery, self-transformation, and empowerment.
At Tatva Within, we believe that true health and wellness encompass not only the physical aspect but also the spiritual and emotional dimensions of our being. 
We aim to facilitate your journey to find your innermost potential and uncover the brilliance that lies within you.
Meet the Founder & Your Coach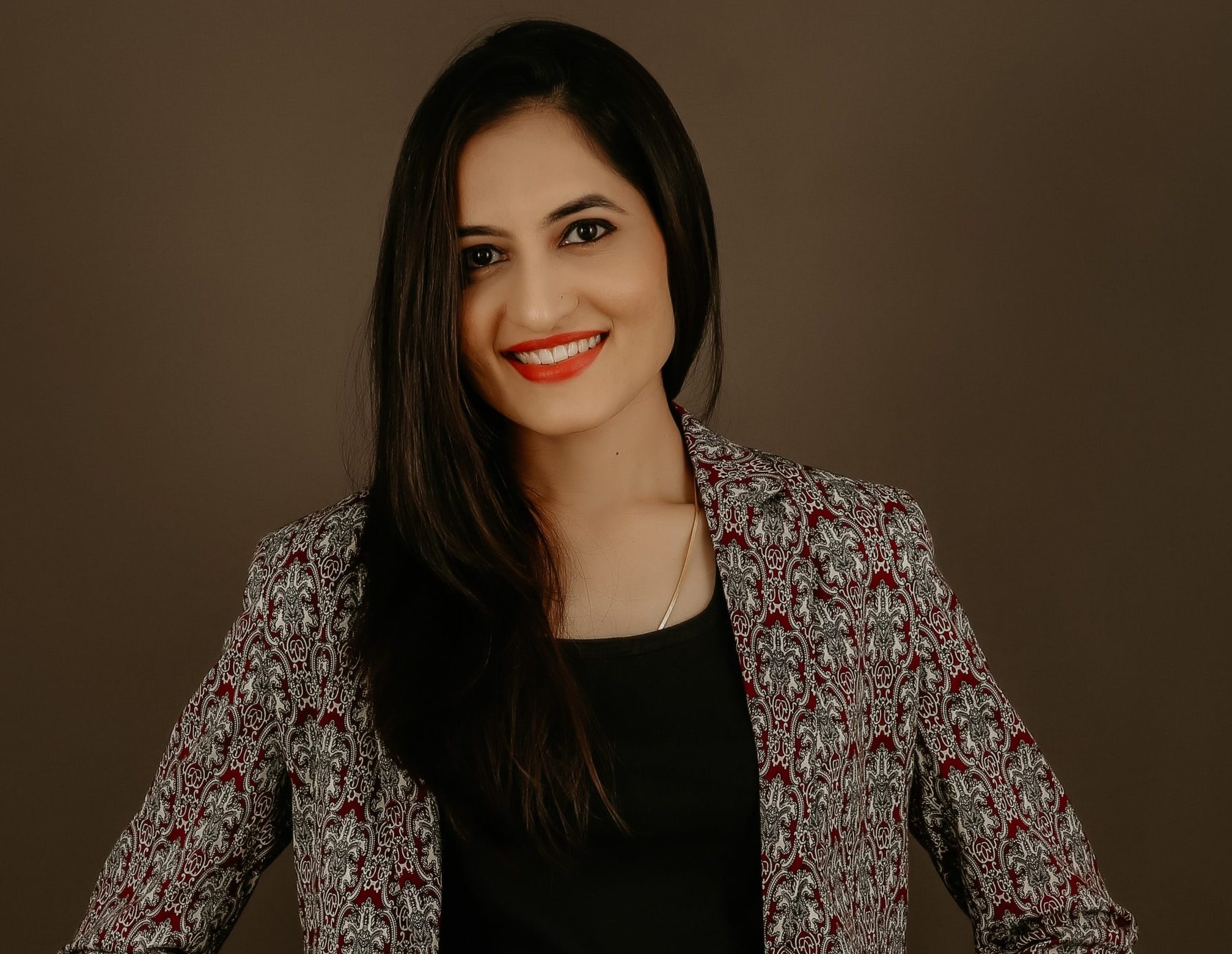 Dr Pooja Patel is a Gold Medallist doctor turned Certified Holistic Health & Wellness Coach and Author in India.
She is an expert in Ashtang Yoga, Meditation, NLP, CBT, Mindfulness, and Self-Mastery Life Coaching, guiding action-takers towards the realization of their Holistic Health & Wellness goals.
Through her unique coaching method, "Balanced Living Formula of Five Pillars of Life", She coaches action-takers to uncover their true potential, paving the way to lead healthy, purposeful, and spiritually enriched life.
Her transformative coaching method focuses on Physical, Mental, Emotional, Social, and Spiritual aspects of life that empower seekers to embrace a journey of self-discovery and self-mastery, unlocking the boundless possibilities that await within.
Beyond the realm of coaching, Dr Pooja is a storyteller at heart. When she is not guiding seekers like you, you might find her weaving tales with the sky, scribbling poetry and musings in her diary, or embarking on mindful travels that connect her with the wonders of creation.
She is also a published Author.
Her Mantra to live a blissful life is to have constant consciousness that, "You are not the body; you are the one who resides within the body."
Our Approach, Vision, and Mission
The core of our philosophy is rooted in ancient wisdom, particularly Ashtang yoga and Meditation, a profound system that unites the body, mind, and soul. Through the timeless teachings of yoga and meditation, we unravel the secrets of inner peace, physical vitality, and spiritual awakening.
Nourishment is not just about what we eat but also about how we eat, Embracing a Yogic diet and Satvik lifestyle fosters a profound connection with nature and brings balance to your life, elevating you to new levels of vitality and clarity.
But it doesn't stop there. Dr Pooja is also adept in modern disciplines like Neuro-Linguistic Programming (NLP) and Cognitive Behavioral Therapy (CBT). By integrating these powerful methodologies with ancient practices, we shape a holistic approach to your personal transformation, unleashing your true potential.
Mindfulness is the thread that weaves through every aspect of Tatva Within. It is the art of being fully present, cultivating awareness, and nurturing a deep connection with oneself and the world around us. Through mindfulness, we embrace the beauty of each moment, embracing life with a sense of wonder and gratitude.
At Tatva Within, we hold the firm belief that each individual is unique, and there is no one-size-fits-all approach to well-being. Our personalized guidance, tailor-made programs, and compassionate support will empower you to embark on a transformational voyage that aligns with your specific needs and aspirations.
Dr Pooja's coaching approach is gentle yet empowering, nurturing your self-reflection, purpose, and inner growth. You will experience a metamorphosis as you unlock the doors to your own potential, embracing blissful balance in every aspect of your existence. it is an invitation to step into your true self, unburdened by the weight of doubts and insecurities.
So, take a deep breath, step into this world of transformation, and let the magic of Tatva Within's uniqueness unfold as we create a symphony of holistic health and wellness, personal excellence, and self-discovery together.
Welcome to a journey that will forever change the way you perceive yourself and the world around you.